About Soft Tissue Healing
Individuals who experience trauma or injury to the skin often suffer from severe pain, scarring, and visible surface damage that can take months to heal. Some injuries, such as burns, serious wounds, and scarring after surgery require a more advanced approach to healing to ensure a healthy and functional outcome, as well as one that is aesthetically appealing. The Nonsurgical Clinic of the Twin Cities is proud to offer Low Level Laser Therapy (LLLT), which causes damaged tissue to heal faster. It can be applied to the skin, the underlying muscle, as well as nerve tissue, and has been shown to provide a healing process that is about 66% faster than many of the other treatments on the market. LLLT is used to soften the appearance of scars, to help heal burns and wounds that lead to visible damage on the skin, as well as many other conditions, such as inflammation and edema.
While Low-Level Laser Therapy has been around for several decades, newer advancements have recently evolved and today uses cold therapy that directly targets wound healing. To better explain how it works, LLLT works at the cellular level, meaning it stimulates a micro-structure within the cells to produce larger amounts of ATP, the chemical produced by human cells. When more ATP is present at the cell level, soft tissue heals faster. In return, relief comes quicker, and the damaged area regenerates new tissue growth resulting in both a natural appearance and a normal function. Our office commonly uses LLLT for burns to the skin, wounds caused by falls, cuts, or other accidents, scarring after surgery, or any other visible damage to the soft tissue of the skin's layering.
There are numerous injuries and conditions that can benefit from Low Level Laser Therapy, including:
Surgical Wounds
Acute Wounds (such as rough scrapes, cuts, or sharp edges that tears the skin and nearby tissue)
Burns
Severe Inflammation
Joint Pain
Joint Disorders
Reviews
"Im puzzled by some of the negative reviews. Staff is awesome and I lost 4 pounds overnight the very first day. They do answer the phone and they do return calls. I'm not sure why these treatments did not work for some people because they certainly are working for me. I think this is a great value and plan on buying more treatments. If you follow the directions you should see results"
- L.O. /
Google /
Oct 02, 2016
"GRACE & DR. DON HAVE CHANGED ME FROM THE INSIDE OUT. THE ZERONA LAZER AND GENEO FACIAL TOOK YEARS FROM MY FACE. MY DIGESTIVE SYSTEM IS BACK ON TRACK, I HAVE A NEW GLOW TO MY SKIN. AND MY KARB CYCLE IS FIRING AT MAX SPEED ONCE AGAIN. HELLO TO A GOOD METABOLISM! !!"
- D.N. /
Facebook /
Apr 25, 2016
"The staff is caring, kind & awesome! I look and feel so much better! They have helped reduce my pain from scar tissue and neck issues, so I can live a more happy & active life. Plus, the lasers breakdown fat! What's not to love?"
- K.L. /
Facebook /
Feb 11, 2016
"Love this place!!! They really go above and beyond to make sure you are getting the most out of your treatments. They really care about their patients. I highly recommend the Geneo, its amazing!! My skin looks so good! Thanks!!!"
- K.M. /
Facebook /
Jan 17, 2016
"Awesome people, Awesome results!"
- C.S. /
Google /
Jan 02, 2016
Previous
Next
During LLLT, the laser device is held directly over the injury for a specified amount of time. Wavelengths of light are emitted and pulsates over the damaged area. Even though a patient may feel pain from their injury (i.e. a burn or wound) the light emitted from the laser does not cause additional discomfort. Prior to the treatment, our practitioner will ensure the treatment area is cleansed and ready for therapy. Both the patient and the laser administrator will wear protective goggles to prevent light from affecting the eyes. LLLT is considered a safe treatment and an effective alternative to other more invasive procedures, some of which risk doing harm to the surrounding tissue or to the damaged site itself.
On average, most patients will require approximate 4-10 treatment sessions, depending on the severity of the soft tissue damage. The healing process beings with the very first treatment. Many times, patients will feel relief quickly, but in terms of a clean, natural-looking, and aesthetically appealing outcome, multiple treatments are necessary. Our clinic recommends approximately 1 treatment time per day, per week, with treatments continuing weekly until the desired results have been achieved. LLLT has been shown to produce smoother surfaces, a lighter and balanced skin tone, and a significant decrease in visible surface damage.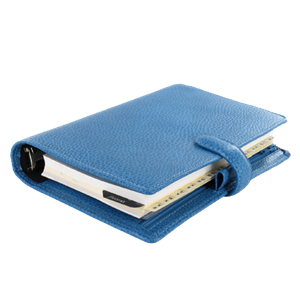 If you have suffered trauma to the skin that has resulted in physical pain, limited function, and visible damage, we invite you to call our Twin Cities office to learn more about Low-Level Laser Therapy. Soft tissue damage does not always have to result in unsightly scarring or long-term damage. LLLT can assist in rejuvenating and healing the injury quickly and effectively.