With the new, revolutionary Verjú Laser technology by Erchonia, or the TriPollar STOP radio frequency skin tightening, our patients with loose skin at Nonsurgical Clinic of the Twin Cities in Maple Grove, MN can tighten their skin without surgery. Pain-free and noninvasive, this treatment is an ideal alternative to surgeries and expensive crèmes to remove or attempt to tighten loose skin, and unattractive dimpling.
Most people have loose skin somewhere on their body at some point in their lives. Our skin tightening treatments can treat all areas on the body, such as: the jowls, chin, neck, hips, thighs, buttocks, and knees, and see results within 2 weeks. If you would like to learn how skin tightening can improve and slim your features, please call and schedule a private consultation today.
About Verjú
Using low level laser therapy (LLLT), the Verjú stimulates fat cells, which make pores in the cellular walls. Fat (lipid material) is released through the openings the laser made, resulting in the effected cell to shrink to a smaller size. Since 2013, the Food and Drug Administration (FDA) has cleared this laser as a safe and effective technology. While you lie comfortably on our massage table, an Aesthetic Technician passes the lasers over your desired area (usually the lower abdomen, thighs, and buttocks) in 15 – 45-minute sessions with long-term results with maintenance sessions.
About TriPollar STOP
As it is powered by radio frequency energy through electrodes that penetrate your layers of skin with precision without pain or over treatment. The device is rolled over the skin. It will rejuvenate the skin, and increase collagen production giving your skin a fresher appearance. At first, the STOP device can be used 2 – 3 times a week for 6 – 8 weeks. After the initial treatment sessions, we advise our patients to return once every 2 – 4 weeks for maintenance sessions.
Benefits of Skin Tightening
Verjú and the TriPollar STOP are both noninvasive
No down time after the session
No side effects from treatment
Local and systemic slimming
Safe and effective skin tightening
No pain or bruising
Results within 2 weeks
Reduces cellulite on thighs and buttocks
Reviews
"Im puzzled by some of the negative reviews. Staff is awesome and I lost 4 pounds overnight the very first day. They do answer the phone and they do return calls. I'm not sure why these treatments did not work for some people because they certainly are working for me. I think this is a great value and plan on buying more treatments. If you follow the directions you should see results"
- L.O. /
Google /
Oct 02, 2016
"GRACE & DR. DON HAVE CHANGED ME FROM THE INSIDE OUT. THE ZERONA LAZER AND GENEO FACIAL TOOK YEARS FROM MY FACE. MY DIGESTIVE SYSTEM IS BACK ON TRACK, I HAVE A NEW GLOW TO MY SKIN. AND MY KARB CYCLE IS FIRING AT MAX SPEED ONCE AGAIN. HELLO TO A GOOD METABOLISM! !!"
- D.N. /
Facebook /
Apr 25, 2016
"The staff is caring, kind & awesome! I look and feel so much better! They have helped reduce my pain from scar tissue and neck issues, so I can live a more happy & active life. Plus, the lasers breakdown fat! What's not to love?"
- K.L. /
Facebook /
Feb 11, 2016
"Love this place!!! They really go above and beyond to make sure you are getting the most out of your treatments. They really care about their patients. I highly recommend the Geneo, its amazing!! My skin looks so good! Thanks!!!"
- K.M. /
Facebook /
Jan 17, 2016
"Awesome people, Awesome results!"
- C.S. /
Google /
Jan 02, 2016
Previous
Next
About 85% of our patient base for this procedure are direct referrals from medical professionals and doctors in the Maple Grove and the Twin Cities area. An idea candidate for the Verjú or TriPollar STOP could be:
A man or woman who has lost a substantial amount of weight and has loose skin
A woman who has recently given birth (naturally or C-section)
Anyone who has sagging skin on the face, chin, and/or neck
Those wishing to reduce the appearance of cellulite on the buttocks and legs
Patients will have better results if diet and exercise changes accompany this treatment. To help flush out the toxins, we recommend drinking 64 ounces of water per day, and cut back on coffee, alcohol, and soft drinks. Age and lifestyle are a factors that may influence how fast you see results.
Do I need a special diet?
While appropriate diet and exercise are encouraged for everyone, no specific diet or exercise regime is required when using Verjú Laser or the TriPollar STOP for the treatment of skin tightening and cellulite, but a complete program including lifestyle changes, diet and food management will be recommended.
Can this help obese people?
Clinically obese patients can benefit from skin tightening and cellulite reduction, but not as an alternative to weight loss. A trained doctor working with you with nutrition, diet and lifestyle changes will be the best choice to maximize your results. Not everyone having cellulite is overweight, but that means that the body is not functioning correctly so it deposits cellulite. This means there is toxicity to the body, and some lifestyle changes in fact may be necessary. Speak to your doctor about this. Also, our clinic will have experienced doctors available to help with not only the treatments, but counseling you in these other areas as well.
Our treatments are safe and effective for improving the appearance of cellulite on the targeted areas. Please keep in mind that this is not a substitute for a healthy lifestyle, and your doctor will determine if treatment is right for you during a one-on-one consultation.
How can I optimize results?
To achieve optimal results, we recommend your doctor speak to you about lifestyle changes, perhaps supplements to help your body function better, as well as crèmes and massage. The length of results can be long lasting depending on you, and your lifestyle. Because cellulite is a toxin, that is brought upon from poor lifestyle choices, making improvements from a holistic approach is important not only to maintain these results, but for the benefits of other health related concerns.
Cellulite (the lumpy deposits of fat, water, and waste) is what is trapped in connective tissues of the body, just below the skin's surface of the hips, knees, upper thighs, abdomen, buttocks and upper arms. With the biggest contributor toward a cellulite condition is poor blood circulation, a person does not have to be overweight to have cellulite. 8 out of 10 women have cellulite, as well as many men. While men rarely suffer from cellulite, it is very common in women (It is also thought that the hormone estrogen may play a role in the prevalence of cellulite in women). While fat loss will respond to normal weight loss and exercise programs, cellulite does not.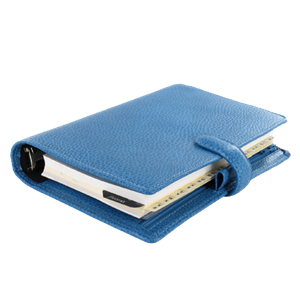 Plan Your Procedure
Procedure Recovery Location

Out-Patient
Contact Us
At Nonsurgical Clinic of the Twin Cities, we want to help you reach your aesthetic goals as fast and comfortably as you can. Because there is no incision, no heat, and no pain, patients can leave the clinic and go about the rest of their day with zero downtime. Unlike other technologies, the process does not kill or remove fat cells. Believe it or not, the fat cell is not the enemy; it's the size of the fat cell that is harmful to your health. We would like to help. Please call and schedule a consultation In Maple Grove, MN, and be on your way to a trimmer, leaner you.