Instead of enjoying the summer months wearing shorts or swimsuits to the beach, you would rather keep covered up in pants or long skirts. When you have cellulite, it can make you feel very self-conscious. We understand that it can be an uncomfortable and frustrating feeling. At the Nonsurgical Clinic of the Twin Cities in Maple Grove, MN, we have a solution for you with our SlimSpec technology for cellulite reduction. As one of Minnesota's leading authorities in noninvasive, cosmetic enhancing, and body contouring procedures, we have highly trained, Licensed Therapists and Certified Laser Technicians, who all have extensive training and years of experience in this field. The Food and Drug Administration (FDA) approves SlimSpec's use to rid cellulite on most areas of the body (thighs, buttocks, abdomen, and arms), with one treatment area per session. SlimSpec (acoustic radial wave therapy) can improve cellulite, tighten the skin, and firm your body for up to 6 months with maintainer sessions. If you would like to learn more about SlimSpec, please call and schedule a consultation today.
What causes the unattractive dimpling of our skin? Unlucky genetic material is not the only factor in why we develop cellulite. You can acquire it from:
Fluctuations in hormones, especially for women during pregnancy and menopause
A sedentary lifestyle
Lax skin and poor muscle tone
Maturing skin
Fluctuations in weight (crash dieting, poor nutrition, rapid weight loss and/or gain)
Smoking
Stressful lifestyle
On rare occasions, men can develop cellulite as well. Because they have thicker layers of skin, it is harder for the skin show signs of cellulite, but it is possible.
Reviews
"Im puzzled by some of the negative reviews. Staff is awesome and I lost 4 pounds overnight the very first day. They do answer the phone and they do return calls. I'm not sure why these treatments did not work for some people because they certainly are working for me. I think this is a great value and plan on buying more treatments. If you follow the directions you should see results"
- L.O. /
Google /
Oct 02, 2016
"GRACE & DR. DON HAVE CHANGED ME FROM THE INSIDE OUT. THE ZERONA LAZER AND GENEO FACIAL TOOK YEARS FROM MY FACE. MY DIGESTIVE SYSTEM IS BACK ON TRACK, I HAVE A NEW GLOW TO MY SKIN. AND MY KARB CYCLE IS FIRING AT MAX SPEED ONCE AGAIN. HELLO TO A GOOD METABOLISM! !!"
- D.N. /
Facebook /
Apr 25, 2016
"The staff is caring, kind & awesome! I look and feel so much better! They have helped reduce my pain from scar tissue and neck issues, so I can live a more happy & active life. Plus, the lasers breakdown fat! What's not to love?"
- K.L. /
Facebook /
Feb 11, 2016
"Love this place!!! They really go above and beyond to make sure you are getting the most out of your treatments. They really care about their patients. I highly recommend the Geneo, its amazing!! My skin looks so good! Thanks!!!"
- K.M. /
Facebook /
Jan 17, 2016
"Awesome people, Awesome results!"
- C.S. /
Google /
Jan 02, 2016
Previous
Next
The cellulite treatment with the SlimSpec is proficient in therapeutically treating the aesthetic conditions of our patients. With radial waves, the energy is used to improve lymphatic drainage, stimulate collagen production, reduce the buildup of fluid in the fat tissues, and firm the skin. Beneath the surface, several essential physiological processes occur as a result of the deep mechanical wave:
New blood vessel development beneath the skin
Collagen creation and construction of stronger skin
Boosted blood supply to the supportive connective tissues
Better-quality lymphatic drainage
Faster lymphatic system activity
Heightened metabolic activity which reduces the fat tissue edema
Fat is the uncongealed and eliminated through the bloodstream by the kidneys and bowels. SlimSpec is FDA approved for cellulite treatment, but is also excellent for fat reduction, skin rejuvenation, boosting collagen production, limiting fluid retention, and bolstering lymphatic drainage.
You will start to see the Slimspec's efficacy after just a few treatments, including increased skin firmness of the treated area. For long-lasting results, you will need a minimum of 12 consecutive treatments on a single area performed twice a week. The results will also vary, and depend upon the patient's lifestyle and exercise regime. If the patient follows our protocol, he or she will have dramatic results lasting up to 6 months or longer with less maintenance treatments.
With the SlimSpec treatments, you will not have down time, and can get back to normal activities right away. We require our patients to exercise for 30 – 45 minutes after each treatment to see a marked improvement in the appearance of your cellulite. The payoff is that your skin will look and feel more toned and refined, and blood flow and lymphatic drainage will be bolstered in the treated area.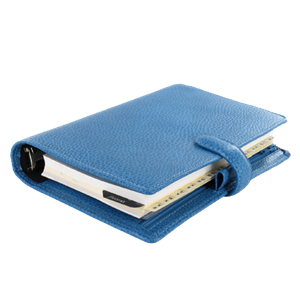 Plan Your Procedure
Procedure Recovery Location

Out-Patient
Contact Us
At our Nonsurgical Clinic of the Twin Cities, we are proud to be one of the first clinics in Minnesota to offer this cutting-edge technology and cellulite therapy. If you would like to learn more about how you could benefit from cellulite treatment and get smoother, dimple free skin with the SlimSpec by MediSpec, please call our office today and schedule your first, complimentary consultation with us at your earliest convenience.
Related Procedures