We believe that body contouring with the Zerona Laser is better than surgical liposuction as this technology yields dramatic results in fat reduction and reshaping without the risks and complications of surgery. At the Nonsurgical Clinic of the Twin Cities in Maple Grove, MN, our team puts the Zerona Laser to work to target your fat zones with precision. The laser has multi-faceted positioning power, which allows you to select the areas where you want ultimate body sculpting results. Approved by the Food and Drug Administration (FDA) to emulsify fat (also implemented in laser-assisted liposuction), the Zerona Laser will melt your fat, which will be eliminated through regular bodily waste cleansing processes. In a 2-week period, patients that have had 6 treatments with the Zerona laser lost an average of 2 – 4 inches. The Zerona low-level laser therapy is considered a safe substitute to invasive procedures, such as the tumescent liposuction, lipodissolve, and other spot fat reduction devices. If you would like to learn more about body sculpting with our team in the Twin Cities area, please contact us today for your first consultation.
How Is It Different Than LIPO?
When you consult with a plastic surgeon for surgical liposuction, you will soon see all of the risks and benefits from the procedure. Liposuction requires you to be put under (general anesthesia, local anesthesia, or IV sedation) so that your plastic surgeon can make an incision in the skin near the area of fat cells you want removed, and insert a surgical tube called a cannula to suction the fat out. The incision will have to be sutured closed.
The main differences between liposuction and the Zerona Laser is that our treatment is painless, scarless, and you will have no down time. All of the laser energy is applied externally. While traditional liposuction offers dramatic results, many individuals simply do not want, nor do they need surgery. Zerona is a perfect option for many of these patients.
Body Sculpting Reviews
"The staff is caring, kind & awesome! I look and feel so much better! They have helped reduce my pain from scar tissue and neck issues, so I can live a more happy & active life. Plus, the lasers breakdown fat! What's not to love?"
- K.L. /
Facebook /
Feb 11, 2016
"Im puzzled by some of the negative reviews. Staff is awesome and I lost 4 pounds overnight the very first day. They do answer the phone and they do return calls. I'm not sure why these treatments did not work for some people because they certainly are working for me. I think this is a great value and plan on buying more treatments. If you follow the directions you should see results"
- L.O. /
Google /
Oct 02, 2016
"GRACE & DR. DON HAVE CHANGED ME FROM THE INSIDE OUT. THE ZERONA LAZER AND GENEO FACIAL TOOK YEARS FROM MY FACE. MY DIGESTIVE SYSTEM IS BACK ON TRACK, I HAVE A NEW GLOW TO MY SKIN. AND MY KARB CYCLE IS FIRING AT MAX SPEED ONCE AGAIN. HELLO TO A GOOD METABOLISM! !!"
- D.N. /
Facebook /
Apr 25, 2016
Previous
Next
You will come to our office for a 40-minute session to basically relax and unwind from your day. There is no need for painkillers, numbing agents, sedation, or anesthesia of any kind. Your Aesthetic Technician or Physician will position you under the laser on the front side of your treatment area for 20 minutes, and leave the room. He or she will return to reset the machine to complete a 20-minute session on the back side of the treatment area. It is totally painless as the low-level laser stimulates the fat to liquefy it within the cell. Then, the fat will be transported to the lymphatic system, and ultimately flushed out of the body as waste. Once your session is complete, you don't have to wait to resume your normal, daily activities. You will have no pain, bruising, or swelling.
We do ask that patients follow these instructions after the treatment session:
Drink 8 – 10 glasses of water a day to stay hydrated
Continue to exercise and eat a healthy diet
Abstain from drinking alcohol and caffeine
Results will be different for each patient. With the Zerona Laser, we typically see amazing results for 2 different types of people:
Patients at their ideal weight, who are following a healthy diet and exercise regime, but want to eliminate localized fat pockets or decrease their body fat percentage
Patients who want to take the first step in their weight loss journey with the Zerona Laser to "jump start" the fat melting processes and see slimming results faster while losing weight
How long do results last? This all depends on how the patient maintains their weight, eats a healthy diet, and exercise on a regular basis to see long-term results.
FOr Our Weight Loss Patients
When you are overfed, yet undernourished, your body is considered to be in a dysfunctional state. Instead of being a fat-burning machine, you crave sugar and store it as fat instead. We want you to regain control again. While the Zerona Laser is an extraordinary tool for fat and weight loss in itself, when you combine the it with functional medical practices to correct underlying imbalances and disorders, you can get back better metabolic function, and maximum benefits the laser has to offer. Some of our weight loss patients that utilize the Zerona Laser report to losing weight (10 – 15 pounds), and (6) inches in just 3 weeks.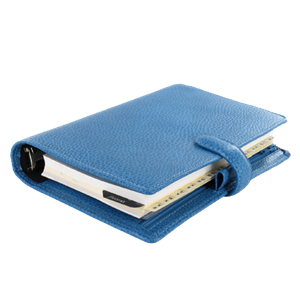 Plan Your Procedure
Procedure Recovery Location

Out-Patient
Contact Us
We invite you to have a consultation at our office for body sculpting with the Zerona Laser. You can sculpt your body without surgery before or after weight loss, to maintain your figure, and you won't have to take off any time from work to recover. This treatment is 100% noninvasive, and will not cause bruising, scaring, or infection. All you have to do during your treatment is relax, and let the power of the Zerona Laser safely eliminate the stubborn fat. Call today for your consultation.
Related Procedures