Did you know that your brain demands at least 20% of the body's oxygen supply? It does, and the quality of the oxygen you deliver to your cells matters. With air pollution, carcinogens in your food and drinking water, all the chemicals in cleaning products, and much more impact our health in very negative ways. We offer oxygen therapy with EB-PRO ION Therapy at the Nonsurgical Clinic of the Twin Cities, to help detoxify you from all of these toxins that are contributing to illness. When your brain and bodily cells do not get the quality oxygen that they need, you could experience health problems like lower immune system, sleep apnea, mood swings, depression, low motivation, decreased energy, fatigue, restlessness, poor concentration, and much more.
Unlike bodily muscles, your brain cannot store energy. It needs a steady flow of nutrients and oxygen to function normally. If you would like to learn more about oxygen deficiency, and how you can help increase positive effects from oxygen therapy, please call and schedule an appointment with us today.
Benefits of Oxygen Therapy
At Nonsurgical Clinic of the Twin Cities, we recommend oxygen therapy for so many great benefits, such as:
Bolster your immune system
Decrease anxiety and stress
Sleep better
Reduce painful tension headaches
Cleanse your blood of toxins
Increase concentration and brain activity
Boost your memory capacity
Upgrade to a higher level of energy and stamina
Enhance strength
Cleanse your blood of toxins and improve cardiovascular activity
Ward off lactic acid accumulation
Reviews
"Im puzzled by some of the negative reviews. Staff is awesome and I lost 4 pounds overnight the very first day. They do answer the phone and they do return calls. I'm not sure why these treatments did not work for some people because they certainly are working for me. I think this is a great value and plan on buying more treatments. If you follow the directions you should see results"
- L.O. /
Google /
Oct 02, 2016
"GRACE & DR. DON HAVE CHANGED ME FROM THE INSIDE OUT. THE ZERONA LAZER AND GENEO FACIAL TOOK YEARS FROM MY FACE. MY DIGESTIVE SYSTEM IS BACK ON TRACK, I HAVE A NEW GLOW TO MY SKIN. AND MY KARB CYCLE IS FIRING AT MAX SPEED ONCE AGAIN. HELLO TO A GOOD METABOLISM! !!"
- D.N. /
Facebook /
Apr 25, 2016
"The staff is caring, kind & awesome! I look and feel so much better! They have helped reduce my pain from scar tissue and neck issues, so I can live a more happy & active life. Plus, the lasers breakdown fat! What's not to love?"
- K.L. /
Facebook /
Feb 11, 2016
"Love this place!!! They really go above and beyond to make sure you are getting the most out of your treatments. They really care about their patients. I highly recommend the Geneo, its amazing!! My skin looks so good! Thanks!!!"
- K.M. /
Facebook /
Jan 17, 2016
"Awesome people, Awesome results!"
- C.S. /
Google /
Jan 02, 2016
Previous
Next
This innovative ion therapy facilitates the body's natural equilibrium, and helps in the detoxification processes by ionizing your bath water and sending a small, charged current through your body, which generates positively charged ions. In just a few minutes, your body will release the toxins from air pollution, food preservatives, carcinogens, and chemicals (from cleaning products to drinking water) that your body has stored.
With regular oxygen therapy treatments, our patients report to feeling better, fewer mood swings and depressive thoughts, having a stronger immune system, not feel as tired, and with less brain fog.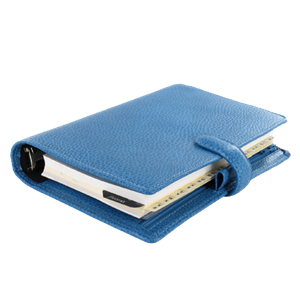 Plan Your Procedure
Procedure Recovery Location

Out-Patient
Contact Us
Energize your life with oxygen therapy at Nonsurgical Clinic of the Twin Cities. Think clearer, restore vitality, clearer skin, a stronger immune system, and look and feel amazingly healthy. If you are interested in our EB-PRO Ion Therapy, please call our Maple Grove, MN office today for your first consultation.
Related Procedures