In our office at Nonsurgical Clinic of the Twin Cities, we begin by treating each patient as a whole person, not merely the symptom. With functional medicine, we will focus on the body system's function over the diseased state. Our medical weight loss services have successfully helped more than 2000 patients lose weight, and keep it off unwanted pounds. We want to help you lose weight easier and faster with our medical weight loss program in Maple Grove, MN by customizing the program specifically for you. We can also offer you the Zerona® Laser weight loss treatment that works to whittle away inches while you lose the weight with lifestyle changes. To meet your needs and health goals, we will meet you right where you are. If you would like to learn more about a personalized plan, please call and schedule a consultation today.
Many patients come into our office and state that they just can't lose weight on their own. They may blame their age or genetics, but the culprit maybe be a body imbalance. We will do our best to figure out the metabolic block that is causing this plateau or inability to lose weight. There are many disorders and biological factors that can interfere with weight loss including:
Decreased thyroid hormone levels
Food sensitivities and allergies
Unpredictable blood sugar levels
Elevated cortisol levels
Unbalanced hormone levels
Abnormal quantities of fat within the liver
Inconsistent bowel movements
Impaired colon health
Insulin resistance
Inflammation
Reviews
"Im puzzled by some of the negative reviews. Staff is awesome and I lost 4 pounds overnight the very first day. They do answer the phone and they do return calls. I'm not sure why these treatments did not work for some people because they certainly are working for me. I think this is a great value and plan on buying more treatments. If you follow the directions you should see results"
- L.O. /
Google /
Oct 02, 2016
"GRACE & DR. DON HAVE CHANGED ME FROM THE INSIDE OUT. THE ZERONA LAZER AND GENEO FACIAL TOOK YEARS FROM MY FACE. MY DIGESTIVE SYSTEM IS BACK ON TRACK, I HAVE A NEW GLOW TO MY SKIN. AND MY KARB CYCLE IS FIRING AT MAX SPEED ONCE AGAIN. HELLO TO A GOOD METABOLISM! !!"
- D.N. /
Facebook /
Apr 25, 2016
"The staff is caring, kind & awesome! I look and feel so much better! They have helped reduce my pain from scar tissue and neck issues, so I can live a more happy & active life. Plus, the lasers breakdown fat! What's not to love?"
- K.L. /
Facebook /
Feb 11, 2016
"Love this place!!! They really go above and beyond to make sure you are getting the most out of your treatments. They really care about their patients. I highly recommend the Geneo, its amazing!! My skin looks so good! Thanks!!!"
- K.M. /
Facebook /
Jan 17, 2016
"Awesome people, Awesome results!"
- C.S. /
Google /
Jan 02, 2016
Previous
Next
By identifying where a metabolic block exists and correcting it, our patients are able to lose weight like never before, and we reprogram their metabolism to operate as it was intended.
When you come in for a free consultation to discuss your weight loss options, we can help you distinguish if your body is presently capable of losing weight, and assessing the maximum amount of fat you need to lose so that you can realize maximum results. We also perform a body mass index (BMI) to assess body mass and fat percentage. Blood panels and sensitivity testing will be performed on patients expressing the need. Musculoskeletal health will also be examined. Many patients may not be aware that they have metabolic blocks, which interfere in their ability to lose fat or weight. This is the main reason we have the initial medical weight loss and metabolic assessment before beginning a Zerona Laser treatment regimen.
Your Zerona Laser weight loss treatments are maximized with the addition of our body detoxification, rejuvenation program, and Apex Energetics™ Supplements. The detox program is a series of supplements designed to clear your body of toxins and waste buildup, and is designed to stimulate your lymphatic system and promote healthy liver and gallbladder function. It is imperative that the liver is in top working condition before we start your Zerona Laser treatment program. When patients do this detox a week before the laser treatment, it will allow the body to cleanse itself, enabling it to take on the excess fat which will soon be released. Your body will be changing from the inside out.
We believe that the Zerona Laser treatment is the catalyst that most weight loss programs are lacking. The Zerona is low level laser that stimulates fat cells to emulsify (liquefy) the fat within the cell. The liquefied fat moves from inside the cell (through a temporary pore formed in the cell membrane by the laser) to outside the cell to be absorbed by the lymphatic system. This results in millions of fat cells becoming smaller so inches are reduced off the waist, hips, and thighs. The fat cells are not injured in any way by this process. Thus, this treatment leaves the endocrine system intact and healthy.
The Zerona Laser treatment is a completely painless, 40-minute session. The Physician or Medical Technician will position the laser at the desired areas of the body, and then will step out for 20 minutes while the front of your body is treated, and then will return to reset for the backside of your body for an additional 20 minutes. You can then return to your day without any recovery time.
Our weight loss protocol has successfully helped more than 2,000 patients trim off inches, better their health, lose weight, and keep it off. Aside from the supplements, we provide a specially designed diet. As a Zerona Laser patient, you will notice inch loss as well as pound loss. Zerona Laser treatments will shrink your area of concern, and you will see a significant difference on the scale.
One of the ways to get the most out of your Zerona treatment is to follow a sensible diet. We understand the difficulties of dieting, and we offer some alternatives. During your treatment period especially, it is imperative that your diet is as low in fat as possible. You don't want to be introducing high-fat foods into your body when your liver should be working on the fat that is already there! You will be asking your liver to process 2 – 3 more times the fat than normal while having the Zerona laser performed. For successful weight loss, patient's need to alter their fat intake to aid the liver.
Of course, some fat in your diet is necessary. Mono-unsaturated fat is the best kind because it can actually help keep your arteries clean. Here is a list of our favorite snacks, all of which can be part of a sensible diet:
Plain organic rice cakes or celery, spread with almond butter
Carrots dipped in hummus
Dried apricots or prunes
Rice chips and salsa, organic guacamole, or lard-free bean dip
Fresh-popped, unbuttered popcorn sprinkled with sea salt
Raw almonds, cashews, peanuts
Trail mixes (gluten and yogurt free)
Rice crackers spread with all-natural fruit preserves
Baked sweet potato chips
Bananas dipped in peanut butter
Roasted whole chickpeas
Dairy-free frozen sorbet
Moderation is the name of the game, and these snacks are healthy choices that will help get you from one meal to the next. Following a healthy diet after your Zerona Laser program is key to ensuring you can enjoy your new sculpted body long after your treatment ends.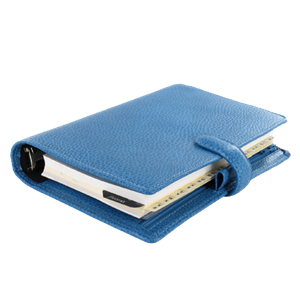 Plan Your Procedure
Procedure Recovery Location

Out-Patient
Contact Us
Most men and women strive for better health. At the Nonsurgical Clinic of the Twin Cities, our personalized weight loss program is designed to accommodate busy lifestyles, and we do most of the work for you. We will meet you right where you are at in your weight loss journey, and offer a realistic plan to lose the unwanted pounds. Call today and let us help you restore your health and well-being with a medical weight loss plan.
Related Procedures