We use whole body vibration (WBV) exercise machines to support the fitness and wellness goals of our patients at the Nonsurgical Clinic of Twin Cities. We want to help the men and women, who come into our office in Maple Grove, MN to surpass their exercise plateaus, regain confidence, and obtain a new level of fitness with increased strength, speed, and stamina with this powerful form of lymphatic drainage. The vibrating platform (Vibration 360°) will change your body inside and out with a smooth, low-amplitude vibration. As is it burns fat, fuels muscles, and stimulate bone cells, it also effectively helps the lymphatic systems move fat cells through the body at a faster rate. Whole body vibration has been researched and used for wellness and exercise therapy in hospitals for more than 30 years. If you would like to explore this option for lymphatic drainage, please call and schedule an appointment today.
Strengthens muscles
Assists in decreasing cellulite
Tightens loose skin
Helps with blood circulation
Increases energy levels
Decreases blood pressure
Revs the metabolism and burns more fat
Aids in better flexibility
Builds stronger bone density
Reviews
"Im puzzled by some of the negative reviews. Staff is awesome and I lost 4 pounds overnight the very first day. They do answer the phone and they do return calls. I'm not sure why these treatments did not work for some people because they certainly are working for me. I think this is a great value and plan on buying more treatments. If you follow the directions you should see results"
- L.O. /
Google /
Oct 02, 2016
"GRACE & DR. DON HAVE CHANGED ME FROM THE INSIDE OUT. THE ZERONA LAZER AND GENEO FACIAL TOOK YEARS FROM MY FACE. MY DIGESTIVE SYSTEM IS BACK ON TRACK, I HAVE A NEW GLOW TO MY SKIN. AND MY KARB CYCLE IS FIRING AT MAX SPEED ONCE AGAIN. HELLO TO A GOOD METABOLISM! !!"
- D.N. /
Facebook /
Apr 25, 2016
"The staff is caring, kind & awesome! I look and feel so much better! They have helped reduce my pain from scar tissue and neck issues, so I can live a more happy & active life. Plus, the lasers breakdown fat! What's not to love?"
- K.L. /
Facebook /
Feb 11, 2016
"Love this place!!! They really go above and beyond to make sure you are getting the most out of your treatments. They really care about their patients. I highly recommend the Geneo, its amazing!! My skin looks so good! Thanks!!!"
- K.M. /
Facebook /
Jan 17, 2016
"Awesome people, Awesome results!"
- C.S. /
Google /
Jan 02, 2016
Previous
Next
Whole body vibration for lymphatic drainage therapy works on the body with forcing your body to make hundreds of muscle contractions per minute for an effective workout. The machine makes all of the movements for you. This is really beneficial for men and women who have not been able to exercise in a while.
Each patient will see different results, as there are many benefits from whole body vibration, such as:
Tones your muscles
Increases lymphatic drainage
Fights cellulite and bone density loss
Reduces your pain and stiffness
Elevates your HGH and serotonin levels
Decreases cortisol hormones (and less belly fat)
Helps many recover from injuries faster
Many of our patients say that they have more energy from their whole body vibration treatments as it helps clean the toxic buildup within their bodies, and helps them feel better with more energy.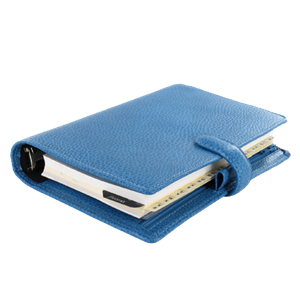 Plan Your Procedure
Average Procedure Time

1 Hour

Procedure Recovery Location

Out-Patient
Contact Us
Lymphatic therapy is all about getting the toxins out of your body as quickly as possible. With whole body vibration, research shows that it is an effective way to drain the lymphatic system of the toxic buildup in the body, and make it run more efficiently. If you would like to learn more about this therapy, please call the Nonsurgical Clinic of the Twin Cities today and schedule a consultation to see if it is right for you.
Related Procedures